Featured Stories
At UC San Diego, people are the point. And our visionary donors are empowering a new generation of scholars to become changemakers, fueling innovative collaborative research, advancing new health care discoveries, and driving our campus' transformation into a global destination.

Thanks to a $5 million gift from the Nancy and Geoffrey Stack Foundation, UC San Diego has launched the Gene Therapy Initiative, fueling research and novel gene-based therapies to benefit children and adults with genetic disorders.



 A grant of nearly $3.5 million from The Leona M. and Harry B. Helmsley Charitable Trust is supporting research to identify better, more targeted treatments for the more than 2 million people impacted by Crohn's disease.

 A team led by Jeremy Pettus, MD, an associate professor of medicine and board-certified endocrinologist who specializes in treating diabetes at UC San Diego Health, is leading a study on Liver Targeted Insulin (LTI) in Type 1 diabetes.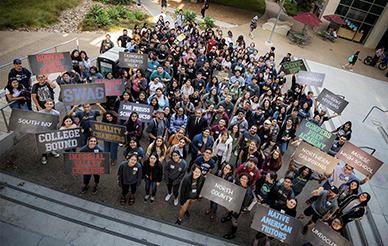 Campus' supporters donated a total of more than $565 million to the university during the 2022-23 fiscal year. This is the most ever raised by UC San Diego in a single year, and it represents a 34.6% percent increase over last year's total philanthropic support, which also broke records.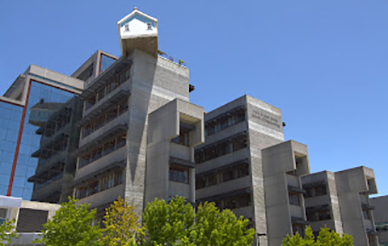 The program, funded by a gift from Intel Corporation, invests in electrical engineering at minority-serving institutions to enhance their ability to educate more students who are well-prepared for graduate studies.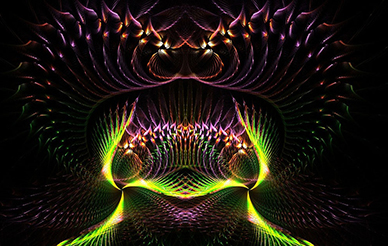 UC San Diego Psychedelics and Health Research Initiative received a gift from philanthropist Eugene Jhong to further our understanding of the unique states of consciousness induced by DMT and how it could benefit human health.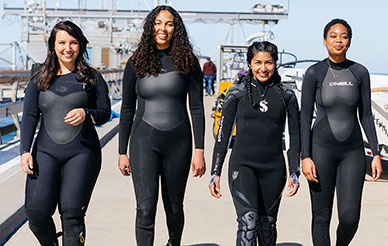 The fellowship program provides undergraduate and graduate students with scientific diver training, access to gear, and even swimming proficiency lessons for those who have limited experience in the water.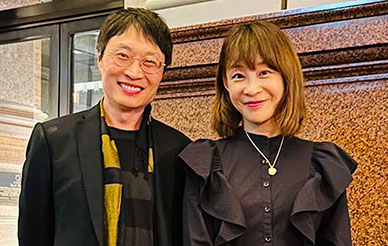 With the goal of breaking barriers among music, visual arts, theater, engineering and oceanography, philanthropist (Snow) Dan Qin has made a donation to create a residency for UC San Diego composer Lei Liang at the Qualcomm Institute.
A new UC San Diego initiative supported by prominent philanthropists Irwin and Joan Jacobs will create an endowed chair and research fund that targets largely unexplored areas related to circadian biology and human health.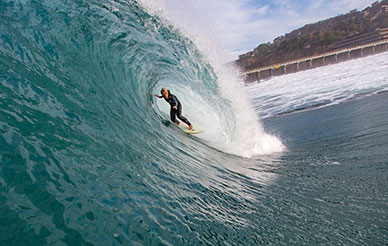 When La Jolla surfing legend Marko Wolfinger's family learned about a new surfboard shaping studio at the UC San Diego Craft Center, they felt it was the ideal way to honor Marko after his death in 2015. 
The nonprofit organization has committed to provide up to $10 million over the next five years to support research on how meditation may impede the progression of serious terminal and chronic illnesses that affect millions of people each year.

The center — newly named in honor of founding dean Robert S. Sullivan — is focused on continuing to cultivate the Rady School's legacy and impact in entrepreneurship and innovation among student, faculty and alumni entrepreneurs across the UC San Diego campus.
The gift from the Balvi Filanthropic Fund, directed by Vitalik Buterin, is one the of the largest cryptocurrency gifts made to a U.S. university and to a UC campus.

The 24th annual Hearts & Scholars event brought together scholarship recipients with those who have helped make their educations possible. 

Joachim H. Ix, MD, will be the inaugural chair holder in the UC San Diego division which Fanestil helped establish 55 years ago.
 

Support from Joan and Irwin Jacobs to create hospital-based mission control center to help solve real-world patient care needs

Farhat Beg has been named the inaugural recipient of the Shao-Chi and Lily Lin Chancellor's Endowed Chair in Engineering Science.

Following nearly 33 years of exceptional service to UC San Diego, Marlene Shaver has announced that she will retire from the university by June 30, 2023.

UC San Diego Announces Recipients of Chancellor's Medals and Lifetime Legacy Award and the campus will honor the 2022 awardees at an event in March 2023

With private support – including nearly $100 million raised during the Campaign for UC San Diego – the School of Social Sciences is playing a critical role in addressing some of the many pressing issues facing society today, from inadequate housing to racism.

The long-awaited, state-of-the-art facility located adjacent to the UC San Diego campus will host Jewish holiday experiences, Jewish learning and community activities, and will serve as the headquarters for the university's numerous Jewish student organizations.

Retired lecturer Peter Galderisi, and his wife, Holly Gottschalk Galderisi, have designated support to internships within the Department of Political Science and scholarships for women scholar-athletes.

Beginning his support to the campus in 1975, Kwan So was an early advocate for UC San Diego and helped grow its research scope and influence in international relations and China studies.
Influential in lecture halls, labs and campus initiatives, the admired biologist looks back at a half-century on campus and ahead to new generations of student innovators supported in his honor.

Eminent biotechnology innovator and entrepreneur Gene Lay, through the Laygend Foundation, has committed to provide $25 million as an endowment gift to support the University of California San Diego.

Researchers may soon be closer to finding ways to reverse the effects of glaucoma, thanks to $20 million in support from Hanna and Mark Gleiberman to establish a new center.

UC San Diego joins nine leading universities across the U.S., Canada, the United Kingdom and Singapore to launch the next frontier of scientific discovery through AI.

$5 million gift from Kenneth and Jennifer Kroner will expand the UC San Diego center connecting asset owners with academics to work together on vital questions.
Read more about Philanthropy in the News.