People Are the Point
Your gift to UC San Diego helps us unleash a diverse community of doers: those who imagine unexpected answers that can transform humanity for the better.
Giving Priorities
At UC San Diego, we inspire change. And your support for our schools and colleges, student support and success resources, health care and medicine, or campus initiatives can help launch ideas that can transform humanity for the better.
UC San Diego's Greatest Needs
Support for UC San Diego's greatest needs provides flexible resources to address emerging challenges or opportunities in student education, research and public service.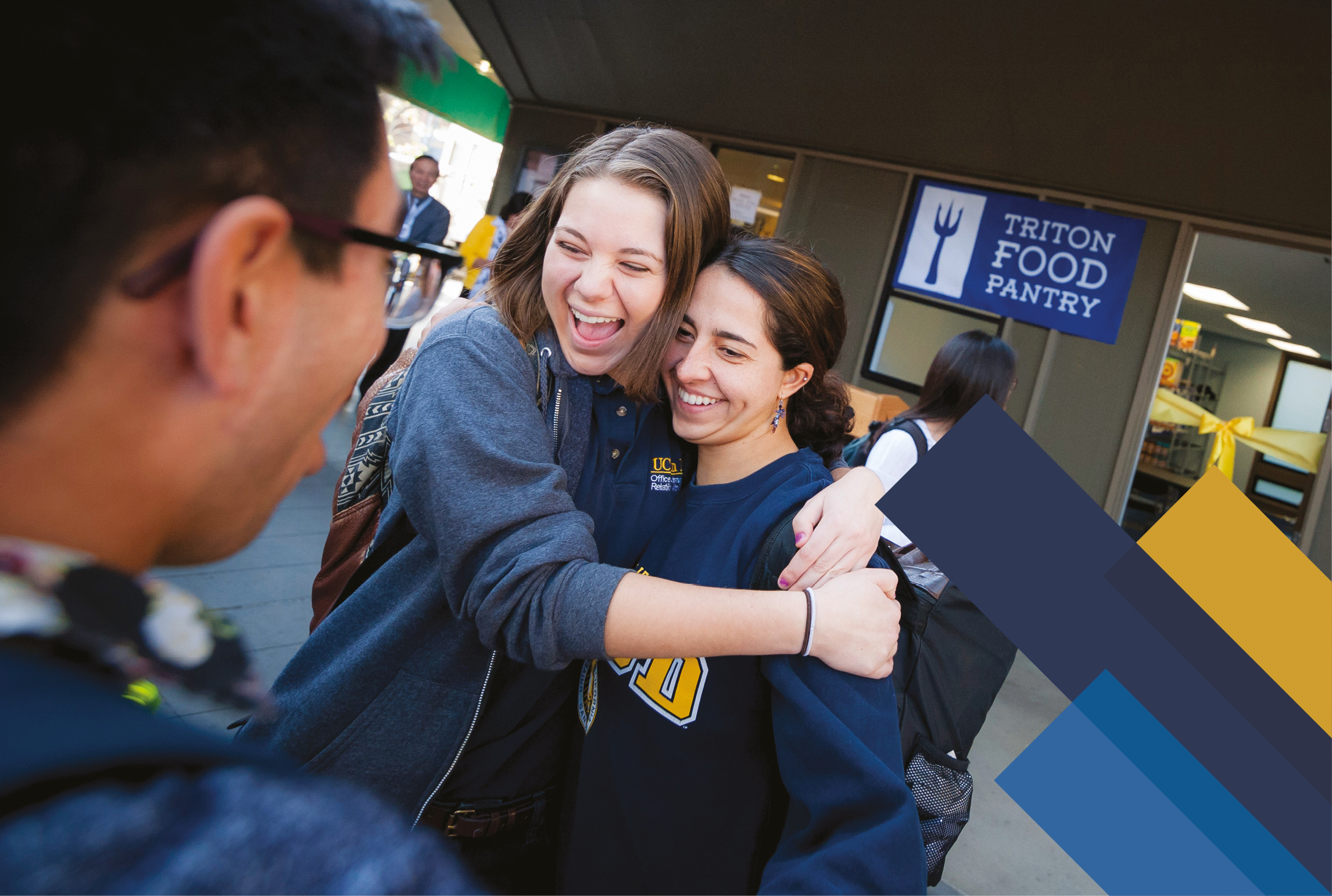 Ways to Give
Your gift will have an immediate impact on the student experience, innovative research endeavors or our campus community. There are many ways to make a difference at UC San Diego. Find one that fits you.